PREF
London, United Kingdom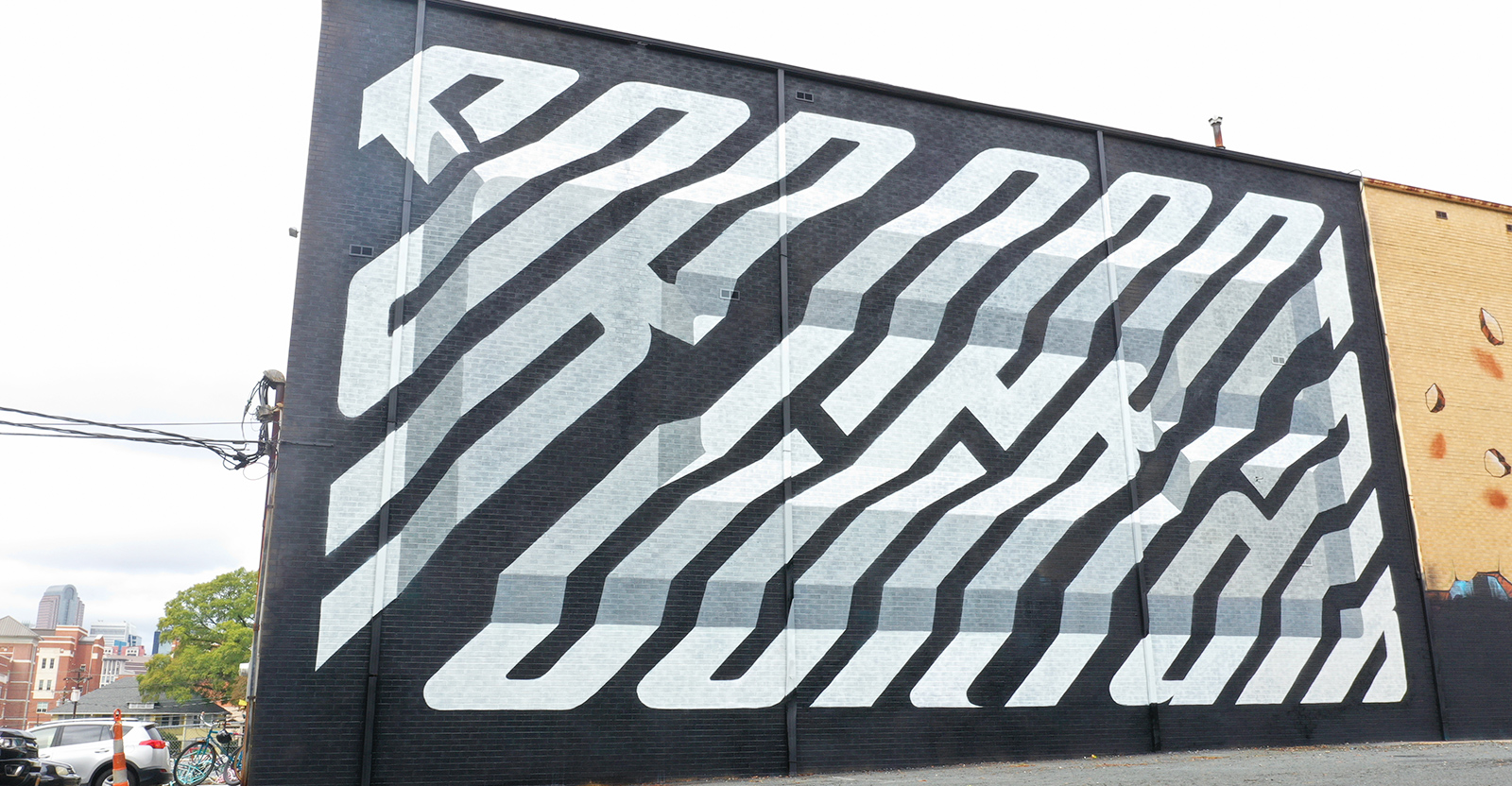 British graffiti artist Pref explores words and common phrases through unique multi-layered murals. His 3D text is used to create amalgamations of quippy sayings, often placing one word inside of another to give a piece multiple perspectives. In the work below a turquoise "more" subtly shifts into a salmon "less" simply by a twist of the viewer's head.
Since he got his start nearly two decades ago, Pref has been interested in challenging graffiti's aesthetic, working with typography to bring a more accessible appearance to painted text. At first the street artist worked with the negative space between letters, which eventually became letters themselves. This transformed into his signature style of combined texts, which he has been exploring since 2010.
He is also co-founder of collective Typograffic Circle with Gary Stranger. © Talking Walls 2018-2022.  Charlotte, North Carolina